About Sophia Polytechnic - Message from the Director / Principal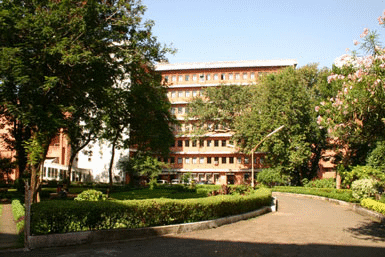 SOPHIA POLYTECHNICwas founded in 1970. It now comprises two institutes:
SOPHIA SHREE BASANT KUMAR SOMANI MEMORIAL POLYTECHNIC (set up in 1970) –  
It has two departments, namely,
a) The Department of Art and Design, recognised by the Directorate of Art, Government of Maharashtra, which conducts the following courses: Foundation Art, Diploma in Applied Art, and the Diploma in Textile Designing; and       
b) The Department of Dress Designing and Garment Manufacturing (DDGM), which conducts a  three-year diploma course recognised by the Directorate of Technical Education.              
Both these are grant-in-aid departments.
SOPHIA SMT. MANORAMA DEVI SOMANI COLLEGE (started in 2009) –
It has two departments, namely,
a) the HAFT Department which conducts the three-year BSc in Hospitality Studies, affiliated to the University of Mumbai, as well as the one-year course in Craftsmanship in Bakery and Patisserie (institute course) and also the hobby course (of three modules) in the Dynamics of Baking and Patisserie; and
b) The SCM Department (SCMSophia) which conducts the one-year post-graduate diploma course in Social Communications Media, affiliated to the University of Mumbai's Garware Institute of Career Education and Development.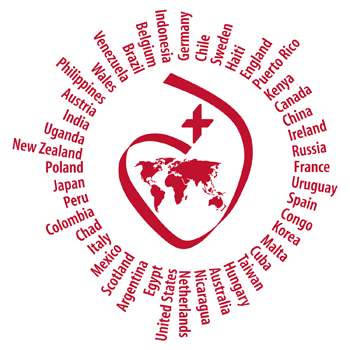 SOPHIA POLYTCHNIC it is run by the Society for the Higher Education of Women in India (SHEWI), a Trust belonging to the Society of the Sacred Heart of Jesus. The Polytechnic is part of an international network of Sacred Heart schools and colleges, which share a 200-year old philosophy of education that was promoted by a visionary educationist, Madeleine Sophie Barat, who founded the Society of the Sacred Heart in 1800 in France.  Sophia Polytechnic is predominantly a women's polytechnic.  However, male students are admitted to the courses of the HAFT Department as well as in the SCM course.  
Sophia Polytechnic is a Christian Minority Institution under Article 30(1) of the Constitution of India. Hence, there is a quota for Christian students in all our courses.  Reservations for Backward Class students are followed as per rules. Though a minority institution, Sophia Polytechnic adheres to secular values and principles.  All are welcome to seek admission to our courses, irrespective of caste or creed.  
From its inception in 1970, Sophia Polytechnic has been committed to women's education, which is perceived to be the means for both personal and societal transformation.  It stands for an education that is holistic and which provides for all-round growth.  The Management is committed to creating an atmosphere in which the zest for learning thrives and students are trained not only to be professionals but also to be persons of convictions and values.  The programmes are student-centred, providing ample opportunity for the development of professional skills, self-assurance and confidence. Through the 'Sophia Cooverji Hormusji Programme in Ethics and Spirituality', Sophia Polytechnic provides the opportunity for students to focus on values, ethical living and concern for the underprivileged.  Each year a theme is chosen for the whole institute under this programme.  The theme for the year 2014-15 is 'Educating to Wholeness'.
Sophia Polytechnic is fortunate in having a highly qualified and motivated teaching faculty and dedicated non-teaching and support staff.  Located within a beautiful verdant campus, the institute has excellent infrastructural facilities.      
Dr. (Sr.) Anila Verghese
                               Director – Sophia B.K. Somani Memorial Polytechnic
                                      Principal – Sophia Smt. Manorama Devi Somani College
                          Trustee    –   SHEWI  (Society for the Higher Education of Women in India)
About the Director / Principal

Dr. Sister Anila Verghese assumed office as Director / Principal of Sophia Polytechnic in November 2013.  
She was on the faculty of Sophia College for Women from June 1977 to November 2012, during the last eleven and a half years of which she was also the Principal of the College.  During her tenure as Principal, Sophia College was accredited by NAAC in 2003 and re-accredited in 2009, both times with an 'A'grade with a very high score. 
Sr. Anila is also an historian of national and international standing; her specialisation is on Vijayanagara City (the present-day Hampi) and Empire.  She has to her credit eight books – written or edited by her – as well as over fifty research papers.
About the the Society of the Sacred Heart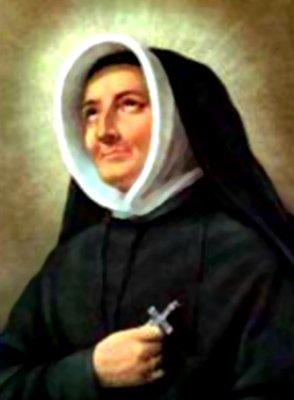 Sophia in Greek stands for 'Wisdom'.   The name 'Sophia' is also derived from Saint Madeleine Sophie Barat (or 'Sophie' as she was known to her contemporaries).
 Established in June 1970, Sophia Polytechnic was founded by Sisters of the Society of the Sacred Heart of Jesus, an international congregation of religious women dedicated to Education.  The Society of the Sacred Heart was founded in 1800 in France by Saint Madeleine Sophie Barat.  It was extended to the new world by Saint Rose Philippine Duchesne whom we honour as the patron Saint of our Institute. The Society of the Sacred Heart runs educational institutions in all the five continents (for more details about this international Society see: http://www.rscjinternational.org/)
Mother Catherine Anderson brought the Society of the Sacred Heart to India in 1939 and founded Sophia College for Women, for which she bought the property now known as Sophia College Campus.  Sophia Polytechnic is one of the institutions on Sophia Campus which are run by the Society for the Higher Education of Women in India, the educational Trust set up by the Society of the Sacred Heart
 One of the distinguishing characteristics of the Sophia Polytechnic is its emphasis not only on academic and professional excellence but also on the all-round development of the students.  Our students and faculty members work together to achieve both personal and professional goals.  The courses provide a broad education, based on values, and are designed to offer a choice of routes into employment, motivating creativity and bringing out the individuality of each student.  Education for Transformation is at the heart of all these courses, whether it be teaching the students that the "guest is God", or training them to develop skills in the media, art, textile designing and fashion designing. Lectures, assignments, project work, co-curricular activities, awareness and outreach programmes have one single aim viz. to build confident, responsible citizens capable of critical, creative and constructive thinking, so as to effect change both at a personal and social level as they respond to the present social reality.
Sophia Logo

Releasing hope and energy, the Sophia emblem is replete with Indian symbols.  It consists of lotus petals framed in a ring of pearls, in the heart of which lies a tree with its roots upwards. The pearl orbit with its calm shimmer reveals intelligence arising from still waters; the blooming lotus petals radiate the pure light of knowledge.  The tree implies zest, evolution, energy and security.  Urdhva Mula ('Roots Upwards') holds the essence of the emblem. The roots of the tree reaching upwards signify that the origin of all life is in God.
Vision
A just and prosperous society
where women and men are
considered equal,
and where, together,
they live in peace,
in mutual respect and
in harmony with nature.
Mision
Our mission is to empower women
to bring about social transformation
by providing them with a dynamic and caring environment
for acquiring professional skills,  through an education
that is holistic, student-centred, value-based and creative
in the pursuit of excellence.
Sophia Song
For Wisdom stands Sophia's name
And sets our hearts with love aflame.
O God, free us from craven fear,
And may we know that Thou art near.
We long to soothe all earthly pain;
We pledge to Thee our might and main;
Our hearts we offer Thee anew:
Our lives shall stand for all that's true.
Thy wisdom shall direct our way;
Thy love shall be our joy and stay;
Our goal shall be true liberty;
Our freedom founded first in Thee.

Goals and Objectives
GOALS
To help our students develop and hone their professional skills so that they can excel in their chosen line of work .
To  inculcate  in our students right convictions and  ethical values by fostering in them a critical and reflective sense.
To sensitise our students to the social issues of our time in order to awaken in them a desire to serve.
OBJECTIVES
To provide our students with professionally qualified and motivated staff
To make available continuing education to our staff
To expose our students to the demands of the industry through professional visiting faculty, regular industrial visits, internships, etc.
To interact continuously with industry, parents and with other beneficiaries of our education.
To foster an atmosphere which engenders creative outputs.
To provide our students with up to date equipment and facilities.
To provide regular input sessions to our students and opportunities for shared interaction on issues touching their lives : personal growth in an atmosphere of responsible freedom

personal and active faith in God.
building of community as a social value
caring for our environment
political awareness

To expose our students to the deprived sections of society through our outreach programmes.